If you have ever struggled to keep up with all the projects and tasks on your plate, a project management app may be the key to great organization for you and your business.
I've been there:
- A list of clients you are keeping up with
- Multiple deadlines on various projects for your employer
- You're working on one project and a thought pops into your head about something completely different and you don't want to lose that thought.
The list goes on, but we all have many irons in the fire and without an orderly way to organize, track timelines, and integrate with all the other technology we use we run the risk of making big mistakes. We forget about tasks, we lose emails in the abyss of our inbox, and can not remember if we put that file in Dropbox, Google, our desktop, or some other corner or the World Wide Web.
Project management is infused into everything we do, even our personal lives.
I have used many project management apps over the years, depending on the company I was working for, the client's preference and what worked best for me as a consultant and coach.
Each project management app has pros and cons that we won't get into today, but for solopreneurs and small businesses I don't think you can go wrong with Trello (and the Trello App).
**I should mention that I do NOT receive any commission from Trello. I just like their product and want you to improve your productivity and grow your business.
Below are my top three reasons I suggest the Trello App:
1. Trello has the simplest user interface, meaning that it is laid out in a very basic format. It uses the concept of a kanban board to allow tasks to be moved around at will.
At first glance, Trello offer an almost elementary style tile board allowing you to organize your teams, projects or even companies. Below are a few of my boards.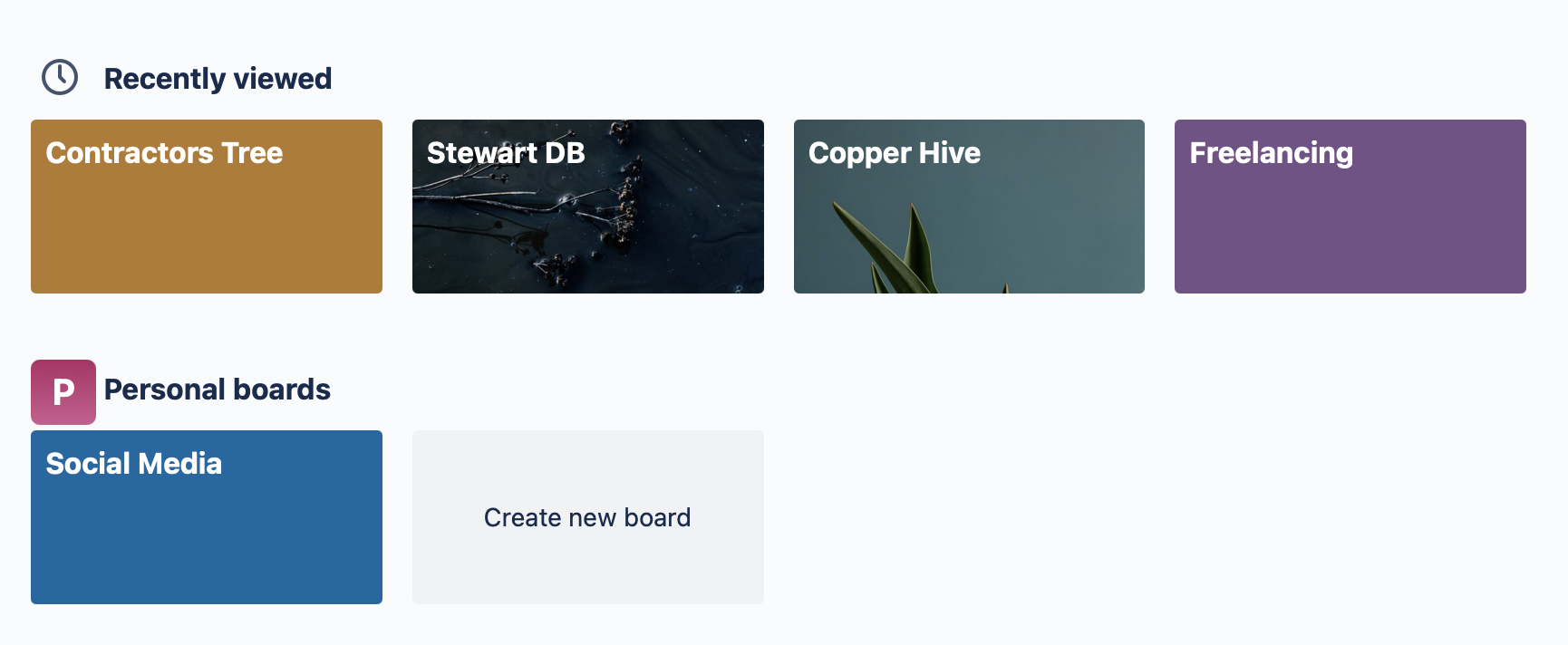 Once you open up any board on your dashboard, you'll get another simple view of categories you choose and the tasks that appear under each one.

2. Trello is incredibly cost-effective. Although I work with mature businesses, that simple means they are out of the startup phase. Many businesses I work with are still running with only 1-2 employees, a handful of freelancers as needed, and a lot of effort by the owner.
The Trello App has a robust free plan, which allows you to invite other people to interact with your boards and tasks. You get up to ten boards, which is more than most small businesses need.
As you grow, Trello has one of the most affordable options to add options such as Power Ups, native integration with dozens of other software platforms reducing the need for Zapier or custom coding.
They also offer a service called Butler, that allows you to set triggers for certain actions within Trello and further automate and streamline your daily activities.
3. Trello has great automation and integration features. I just mentioned it, but it bears repeating and elaborating. Trello used to be fairly bare bones compared to other project management tools. While they still offer an easy-to-use experience they are not lacking in their technology.
For example, if sales is an important element of your company Trello offers native integrations with software such as Pipedrive, SalesForce, Zendesk, Zoho, OneDrive, and so many more. This makes it simple to tie your project management in seamlessly with every other area of your business.
Slack, Google Drive, and Gmail are three places I'm in all day every day. Trello makes it simple to turn an email into a task and assign it to someone else if I need to. The same goes with Slack. I can also link certain cards in a Slack message if I need a quick answer.
I love using #shorts on YouTube, so here is a short video I added on Trello. I should probably do a longer tutorial, but haven't gotten that far yet.
As a left-brain creative I love helping businesses work smarter, not hard. Check out Trello and all their features - I think you'll find it to be a helpful addition to your daily work life.
Here are a few other resources you may want to check out to improve your productivity and efficiency.
Traction by Gino Wickman
Soundtracks by Jon Acuff