Words like crypto, meta verse, blockchain, and NFTs may cause you to crease your brow or scrunch your nose. What do each of these words mean and should you care?
Controversy surrounds every aspect of alternate currency, the evolution of web3, and digital business. It's a good thing - every new era brings up questions that must be asked. There is a lot we don't know, but this is how every new era begins. Lean into the uncertainty, ask questions, and stretch your imagination to think outside the box about how crypto for business will affect your company.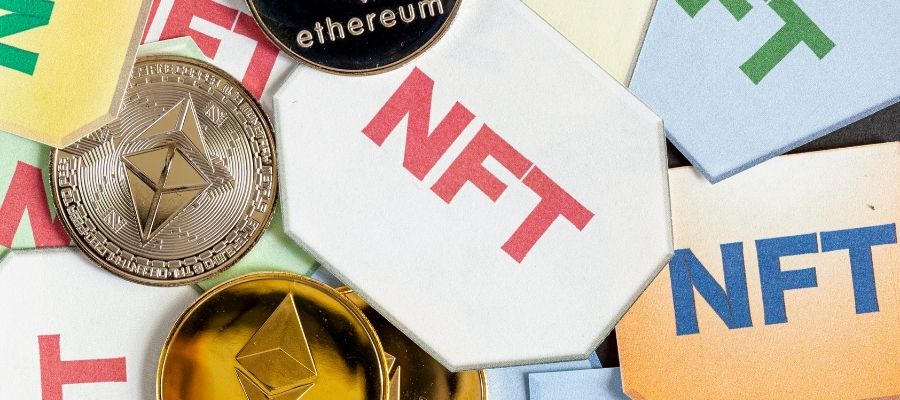 Start Here for 2022
I recently attended the VON3 Summit to hear from some of the most amazing technology leaders. I ended up fan girling over people I didn't even know existed. Jeff Pulver, Chris Brogan, and Dennis Crowley are just a few of the speakers I heard discuss the early days of Web 1 and how they see 2022 playing out as well as putting out the call to solve challenges we don't even know about yet.
Large companies such as Nike, Gap, and Walmart have either entered the arena of implementing crypto into their business or have taken major steps to set themselves up for opportunities in the near future. Walmart recently filed for several trademarks as they prepare to enter the metaverse.
No need to buy a VR headset just yet or create a Roblox account if you don't already have one. But there are a few aspects of growing your business you should start thinking about in order to stay engaged with your target customers, whether you are a local restaurant, pop-up product based business, service provider, or e-commerce store.
Community Building
We'll explore more of the terms like NFT and creator coins later, one of the greatest benefits I've seen so far is that communities can be either built and/or strengthened around either of these. Crypto for business allows you to share something of interest with people who need your product or service or who share a vision with your cause.
One community I joined has a focus on supporting women creators - artists, musicians, and anything else that falls into this broad arena. I have the ability to simply engage in conversations with women from around the world on Discord or Twitter Spaces. I can take it a step further and exchange money for a digital asset which supports women in many ways (as defined by the asset's contract) and also unlocks further opportunities to interact with others who have also purchased this digital asset.
We all want to be with people who share a common goal, whether that is taste-testing the latest beer creation, rescuing women from trafficking or anything in between. These digital assets serve as a badge indicating your commitment to a particular community, providing perks that non-holders don't have access to, uniting individuals, and raising money for whatever the cause or mission is.
Perpetuity
Do you remember your first concert? Your first movie? Do you have any mementos like a ticket stub or a playbill? That's cool, but I'm pretty sure you aren't going to do anything with that and it's really no good to anyone else.
Digital assets like NFTs and creator coins can serve a similar purpose. Events are already using NFTs instead of digital tickets and the benefit is that they can be shared as a badge of honor on your website, social media platforms or perhaps your metaverse gallery if you get really geeky.
Under the guise of crypto for business, these digital assets, which are contracts at their core can be used to offer incentives down the road to the current owner or the original purchaser. You may offer a discount on your next service or product launch, give a sneak peek of something to these asset holders, or other benefits for being a loyal fan.
What Should I Do Right Now?
Embrace the idea of a completely different way of marketing to new customers, engaging with your existing community, and showing up. We have a long way to go, but stay tuned and you'll see how other businesses are incorporating crypto for their business - blockchain, NFTs, and the metaverse.
You can also find me on TikTok sharing how brands are adopting this emerging technology. It's going to be a wild (and fun) ride!